NETWORK UPDATE

Get Ready for Your Interior Equipment Installation
Interior equipment will include an Optical Network Device or ONT (white) and a wireless router (black).
These two devices should be located near one another in an area where the wireless signals will be strongest for essential spaces such as a home office. Direct cable connection to the router provides the highest performance, while Wi-Fi connectivity performs best the closer the device is to the router.
Variables like building size, wall thickness, electrical outlet locations, accessibility by all connected parties, and aesthetics can be considered when choosing a location.
Sertex technicians are trained to work with property owners to find the best placement.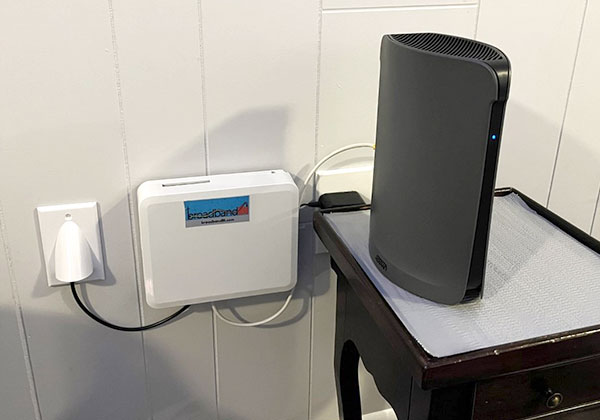 A Note About Phone Service
If you choose to transfer your phone number to the new service, this transfer may take up to 14 days from the date of your equipment installation. Don't cancel your existing service until the transfer is confirmed.
The Crocker phone service operates off the ONT, which is a powered device. If you need this phone service to be operational during a power outage, we recommend connecting the ONT to a battery backup device. Visit the What Happens Next section of the Subscribe page for more information.

Thank you for your support and patience
throughout this complex, multi-phase project.

Contact Us for More Information
If you have any questions that were not covered in this update or on the website FAQ, please email Sertex customer service with your name and fire number.